Exhibitions/Outdoor
Map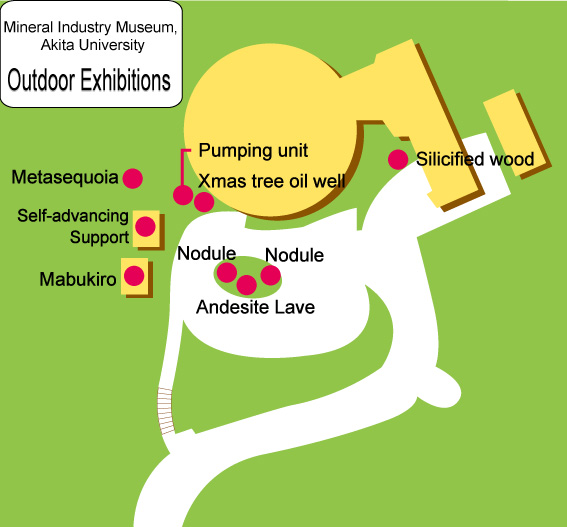 Gallery
Museum Tour: Outdoor
Rocks with multiple holes were used for core sampling training by students of Akita Mining School. The large oval rock mass is a nodule formed in mudstone. The egg is filled with calcedonies and agates.
Honeycomb & Egg?

"Mabukiro"
Self-advancing Support
Now, let's enjoy a nice view from the museum.
View from the Museum
Kamoshika